How can we help you?
Counselling and therapy can help you with specific issues that may be troubling you. It can also be a longer journey of self discovery leading to lasting change.
The Old Surgery is a practice of eleven counsellors and psychotherapists in Leighton Buzzard providing short term and longer term counselling and psychotherapy for individuals and couples, as well as professional supervision. We have two counsellors who specialise in working with children, and four who see couples.
All of our counsellors are members of the British Association for Counselling and Psychotherapy and work to the highest professional standards. We offer a safe, confidential and flexible service at a range of different rates to suit your needs.
Meet the Team
Kate Hardy, Senior Counsellor and Supervisor
BA (hons) Counselling, PG Dip Supervision, MA, Registered Member BACP (Accred)
Senior Counsellor Kate Hardy is a BACP Registered and Accredited counsellor/ psychotherapist with more than fifteen years experience working with individuals and couples in the NHS, industry and private practice. Kate is also a qualified Supervisor. She holds a BA in Counselling with the University of Middlesex (Level 6) and a Diploma in Clinical Supervision with the Sherwood Psychotherapy Training  Institute. She also been teaching since 2010 on the Open University/ CPCAB Foundation Degree in Counselling, and is presently in advanced clinical training in TA Psychotherapy at the Berne Institute.
Kate says: "I started on this journey fifteen years ago and have never regretted it. It continues to be a privilege to accompany and help people finding their own paths through the difficulties of life"
When I started training as a counsellor, I already knew from my NHS experience and roles in charities such as the Red Cross, Victim Support, Crisis and Macmillan Cancer Care, that talk therapies have been shown to make a crucial difference when people face difficulties in life. I use an Integrative method which draws on Transactional Analysis and Systemic theories. My approach is gentle, supportive and respectful, working from an Integrative perspective. I work with every individual as a whole person, including feelings, thoughts and behaviour as well as their inner "heart". I hope that at the Old Surgery, you will find the right help for you.
What Kate's clients say:
"Looking back, I spent my life going from one bad relationship to the next and now, finally, I have broken the pattern – for good! So thank you for all your help and guidance in getting to where I needed – and deserved – to be."  Jayne, 35
"Counselling helped me to accept myself and be proud of who I am" Simon, 29
"Since the sessions I have started a new project and am feeling excited about the new year for the first time in many years. Watch this space!" Christopher, 51
 "Nothing can bring back the mum I lost but thank you for helping me through my darkest days. I can move forward with my life now" Marilyn, 30
"I saw Kate for a number of sessions to talk through issues causing me to suffer from a high level of anxiety. Her professional, experienced and caring expertise were a massive help in dealing with the things that affected me and allowed me to move on." Joseph, 35
Kate has daytime, evening and Saturday morning appointments.
Jean Harding, Senior Counsellor Dip. Counselling Gestalt Centre, Registered  Member BACP (Accred)
Senior Counsellor Jean Harding has been working as a counsellor since 2003, and joined the Old Surgery in 2015. Jean is a BACP Registered and Accredited counsellor and holds a Gestalt Centre diploma in counselling and a Metanoia certificate in couples counselling.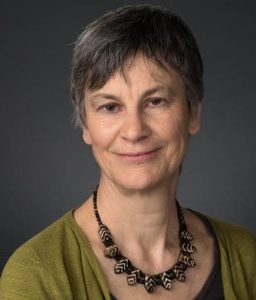 Jean says: " I am interested in helping people to develop increased self-awareness, to let go of old patterns of behaviour, to deal with unfinished business and to move forward with their lives.
I chose to train in Gestalt because of its breadth, richness and creativity. I enjoy the holistic nature of the Gestalt approach which focuses on body and spirit as well as mind and emotion.
I have also completed further training in Cognitive Behaviour Therapy (CBT) and find that some clients enjoy this more structured approach which explores the connections between thoughts feelings and behaviours.
My background is in health information, as a manager of both a local health helpline and then a national helpline for the RNIB. This gave me experience in helping people facing a wide range of health issues and this continues to be a special interest for me. My other specialist areas include: anxiety and panic attacks; bereavement and loss; relationship difficulties and work related issues such as bullying, stress, or redundancy.  I aim to offer a balance of support and constructive challenge, and to provide you with a safe space where you can slow down and take time to reflect.
What Jean's clients say:
"The service was excellent, very helpful, and has helped me on my way to a happier start to my new life" [B – female, age 53]
"A huge thank you for all your help, support and challenging questions over the past weeks. I couldn't have reached where I am today without it." [K – female – age 29]
Thank you for helping me to see that things can change…you have empowered me to move forward with my life [F – female – age 40]
Appointments are available Monday-Wednesday, from 9am to 6.30pm.
Dawn Hodge, Registered Counsellor
Dip. Psychotherapeutic Counselling (Level 5), Registered Member BACP
Registered Counsellor Dawn Hodge holds a Diploma in Psychotherapeutic Counselling (Level 5), and is a Registered member of BACP. She has been in practice at the Old Surgery for five years. Dawn says:
"I have a passion to help people make changes in a therapeutic way. Do you ever feel stuck with problems and difficulties in your life? Sometimes, it can seem so much easier to just accept things. You don't have to – you have choices.  Since 2012 I have been working with individuals and couples to help people make positive choices for change. I am a Registered Counsellor with a Diploma in Psychotherapeutic Counselling (Edexcel Level 5), and a registered member of BACP. I am an Associate Registered Counsellor at the Old Surgery in Leighton Buzzard, where I have been practising  since 2013.
I have experience in working with the impact of domestic and sexual violence, bereavement, anxiety, PTSD (including use of the Rewind technique), self-esteem, issues around pregnancy including infertility, termination, stillbirth and miscarriage, and issues affecting students.
I work with children and young people as a School Counsellor and have also worked for Brook. I also have facilitation skills and facilitate Behaviour Change workshops for CSUK (NLP)".
What Dawn's clients say:
"We cannot thank you enough Dawn. And we are both positive about the future thanks to you" (Maria and Neil, not real names)
"We feel you have helped us so much and that we now communicate so much better and will continue to improve on that. We would like to thank you very much for all your time and patience" (Sean and Emma)
"You have truly helped us save our marriage and resolve our problems and we are so grateful for your guidance" (Stuart and Lisa)
Simonetta Juniper,  Registered Counsellor BSc Psychology, Dip. Therapeutic Counselling (Level 4) Registered Member BACP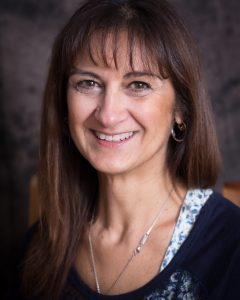 Registered Counsellor Simonetta Juniper holds a degree in Psychology (BSc with Honours) from the Open University, as well as a Level 4 Diploma in Therapeutic Counselling. Simonetta says:
"I feel that everyone has the necessary inner resources to work through their own issues but sometimes life events can get in the way of our ability to see the way forward. I believe that counselling can offer the necessary support to regain focus and inner strength to live a happy and fulfilled life.
"I have been working within the Social Care setting for the past 9 years and this has allowed me to gain a great deal of experience in dealing with people from all walks of life. I am passionate about my personal development and I feel privileged to have the opportunity to help people with the use of talking therapies. I am trained in an Integrative way which gives me the opportunity to use a number of different approaches, according to the need of each individual."
What Simonetta's clients say:
"Such a wonderful service and definitely life changing!" (Bella)
"Sim was great, really flexible in finding the right time, fantastic approach, I was really grateful for the help and support" (Amy)
"Simonetta made me feel very comfortable. She listened carefully, I felt supported and encouraged. Also optimistic for the future" (Caroline)
Lubna Hussain, Registered Counsellor
MSc Counselling Psychology, Keele University, Postgraduate Certificate Low Intensity CBT, Registered Member BACP
Lubna is a BACP Registered Counsellor who holds an MSc in Counselling (2016) and is employed by the NHS as a Psychological Wellbe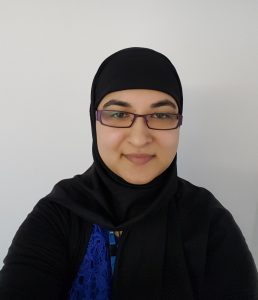 ing Practitioner:
"I graduated with a BSc in Human Psychology and worked for a few years as a Mental Health Recovery Worker. During this time I grew interested in counselling and decided to complete my MSc Counselling Psychology at Keele University. Since then, I have been a volunteer counsellor in various counselling services such as the Asian Family Counselling Service, Northampton Counselling Service and Coventry Haven (a Women's Aid charity).
I am currently employed as a Psychological Wellbeing Practitioner at NHS Hertfordshire where I use low intensity Cognitive Behavioural Therapy (CBT) to help people experiencing common difficulties such as low mood, stress, anger, worry and anxiety.
I am trained to work in a person-centred way which means that I believe an individual has an inherent need to fulfil their potential in many areas of their lives. I believe that counselling gives an opportunity for individuals to explore this 'self-actualisation' in an empathetic and genuine environment where you have freedom to speak without fear of judgement"
Emma Alabaster, Registered Counsellor
BA (hons) Counselling (Level 6), University of Guildford, Registered Member BACP
Emma has been qualified since 2010 and holds a BA hons (level 6) in Counselling at Guildford, Surrey.  A Registered Membe
r of BACP, Emma has worked with many organisations such as Victim Support, Brook, Mind, Bedford Open Door, Youth Information Service and in many schools across Bucks and Beds.
Emma says:
"I am a qualified therapist and I am committed to providing counselling in a safe, confidential and non- judgmental environment. I believe everyone deserves to feel valued and heard. I have a specialist interest and experience in working with clients with Autism/Asperger's Syndrome and learning difficulties.
Since I qualified, I have seen many clients of all ages but especially working with young people (11-21 years) including working alongside parents with parental issues.  My work is mainly face to face and one to one. Other clients have come to me with a whole range of issues from Anxiety, Depression, Relationship Issues, Family Issues, Anger issues, and Low self-esteem.
Counselling helps you to explore issues that matter to you. It is by being given the time to talk with someone that will listen to what you are saying, accepting you, I would not tell you what to do but together through the counselling relationship it can help you move forward in life.
My original learning is in the person centred approach, it is a way of being but my journey and how I work now can use other methods, such as creative skills to enhance my client's experience so we can find the most appropriate experience for you".
Emma has daytime, evening and Saturday morning appointments.
Judy Knight, Registered Counsellor Temenos Dip. Counselling (Level 6), Registered Member BACP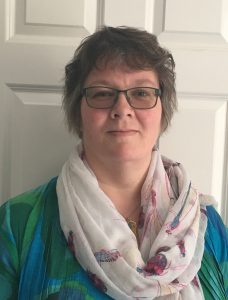 Judy qualified in 2014 as a Person-Centred Counsellor & Psychotherapist, and holds a degree-equivalent Diploma in Counselling. She works in a variety of settings supporting clients of all ages in exploring issues ranging from family relationships (including caring for a friend or family member) and bereavement or loss, to surviving abusive relationships and adjusting to diagnosis of chronic illness. She works with clients from teenage to adult and provides a safe non-judgemental and confidential environment in which they can find a way forward. She supports her clients in looking at their problems and helps them find their own inner strength, enabling them to find solutions that are right for them. She has been involved in the field of therapy and personal growth for some 25 years.
Judy says;
"Talking to someone outside of your family and friends can give you the space you need to resolve problems and worries in your life. I will provide a safe, supportive, non-judgmental space and work with you to find a way forward that is right for you.
I believe that you are the expert in your experiences, so I will not diagnose and attempt to "fix" you, rather I will come along side you and support you in looking at your issues and help you find answers that are meaningful and right for you. I believe that you have your own inner strength, and that we can work together to build on that, enabling you to find solutions that are right for you, both inside and outside of the therapy environment.
Every individual has their own reason to seek counselling and I am happy to work with you, wherever you are in your life and at your pace."
What Judy's clients say:
'Someone not judging, making me feel comfortable, able to say what I really think. She has made a phenomenal impact. I can't thank you enough' (Suzanne)
'Really pleased with the support'
Appointments daytime Tuesdays and Wednesdays
Agata Turney, Registered Counsellor
Dip. Counselling/ Psychotherapy (Level 5), Registered Member BACP
Agata is a Counsellor at BLMK Mind as well as the Old Surgery.
I'm a bilingual Counsellor, I speak Italian and English. I have worked as an interpreter for Milton Keynes community language service for 15 years. I have always had a strong desire to help others and in 2011 I decided to train as counsellor. It was a long and tough journey but very rewarding as I discovered many parts of me that I wasn't aware of including my own personal growth and transformation and in 2015 I qualified as a Counsellor.
 I am very passionate in what I believe in, to listen non-judgmentally to whatever worries or problems people may be experiencing, and to enable them to understand better what is happening.
My main therapeutic approach is Person Centred, it is a non-directive approach which provides therapeutic support enabling you to utilise free association and free thinking during disclosure. It allows you to explore your thoughts and feelings in a confidential and safe environment.
It focuses on the here and now and encourages you to think in the present moment. It is based on the humanistic philosophy that every individual has the ability to create a more positive, and satisfying way of living. The answers are within you, and with empathy, honesty and a non-judgmental approach, you can find ways of resolving issues and changing perspectives
I believe a therapeutic relationship is the ability to talk to a professional Counsellor, who will not judge you, blame you or make assumptions and truly accepts you for who you are, and to enable you to accept your decisions and work towards your goals.
I have trained in Person Centred Counselling and have a Diploma in Counselling /Psychotherapy (level 4 and 5) I have attended additional training on CBT (Cognitive Behavioural Therapy) and I am able to utilise this in my practice.
What Agata's clients say:
Dear Agata, thank you for all you have done for me, you have made me see that I have got a lot in, my life. I can see things clearer now; you do such a great job. Thank you so much for being there for me.  L.
Agata has appointments Monday daytimes or evenings, and Tuesday evenings.
Jackie Howell, Registered Counsellor
Dip. Therapeutic Counselling (Level 4), Dip. Therapeutic Life Coaching, Registered Member BACP
Jackie Howell is a Registered BACP Counsellor and also holds a Diploma as a Fusion Therapeutic Life Coach.  She is presently undertaking Level 6 training as a Supervisor.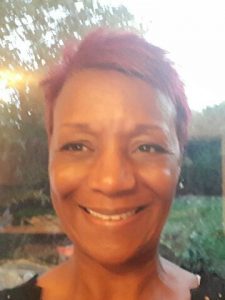 Jackie says:
"My counselling experience has been with MIND working with adults with complex emotional health needs, and also counselling adults working through and overcoming addiction with drugs and alcohol in a rehab centre.
I have experience in working with children and young people in alternative education supporting and taking care of their social and emotional needs for over 10 years as tutor, key worker and work skills coordinator. I now work in Further Education supporting young adults with any social or emotional needs. This has given me a love and passion for working with people from a variety of backgrounds supporting them through many challenges that life may bring.
I work as an Integrative practitioner with a person-centred foundation with the aim to bring about effective change and enhance wellbeing to each client in my care. "Together we can walk the path through life's difficult and challenging moments". My aim is to work with you to find resources within, to enable you to be your best self. I achieve this in an environment where you can feel safe to share your thoughts and feelings in a confidential non-judgmental therapeutic relationship.
I work with children, teenagers and adults working with self- esteem challenges, anxiety, self-harm, depression, relationships issues and social anxiety. Using art and creative strategies to find the best way to build confidence and hope of change using the resources within that will empower individuals to reach their potential.
Sonia George,  Associate Counsellor
B.Min, Dip. Counselling Level 4
I pursued studies into Counselling as a result of my experience in a helping capacity both in my local church and my role as a manager in the banking industry to widen my understanding, enhance my skills and develop as a Counsellor.
I believe that counselling provides an opportunity for people facing difficult challenges in their lives to talk through their feelings and be empowered to find their own solutions in a safe and comfortable space.
I trained in an integrative way with the person-centred approach as my core theoretical model where I will listen to people empathetically in a non-judgemental manner to assist them to look at their problems"
Sonia has daytime and evening appointments throughout the week.
Johanna White, Registered Counsellor 
BA Psychology & Drama, Dip. Therapeutic Counselling Level 4, Registered Member BACP
I came to counselling with a desire to use my life experiences as a way to help others. I began my counselling training in 2011 and have found this to be the most rewarding experience. I have my Diploma in Person Centred counselling but have studied CBT and Psychodynamic principles through my psychology degree. I work in a person centred approach primarily as I find this to be of the most benefit. Using the person centred approach creates an empathic, safe, kind counselling experience, where through the building of an authentic client/counsellor relationship a process of change and development can begin.
I am currently working with an addictions agency in Newport Pagnell and have been there for over 2 years. I have worked in multiple addiction agencies, working with people with a variety of addiction issues. Drugs, Alcohol, gambling, sexual and eating disorders. I have also worked with family members of those with addictions. Within these agencies I have worked alongside the 12 step programme and also medical interventions, so I have an understanding of these methods towards recovery. I am highly motivated when it comes to recovery from addictions as I have an understanding of how massive an impact this has on peoples lives and how hard it can be to take the first step into recovery. From me you will receive no judgements and a safe and confidential place to work towards your recovery.
I have also worked with Carers in beds as a counsellor. I have experience in a variety of differing issues :- Depression, anxiety, self harm, bereavement, disabilities, abuse, relationships, self esteem, stress, to name some.
Johanna has appointments 9.15am – 2pm Mon, Weds, Thurs, Fri. Term time only